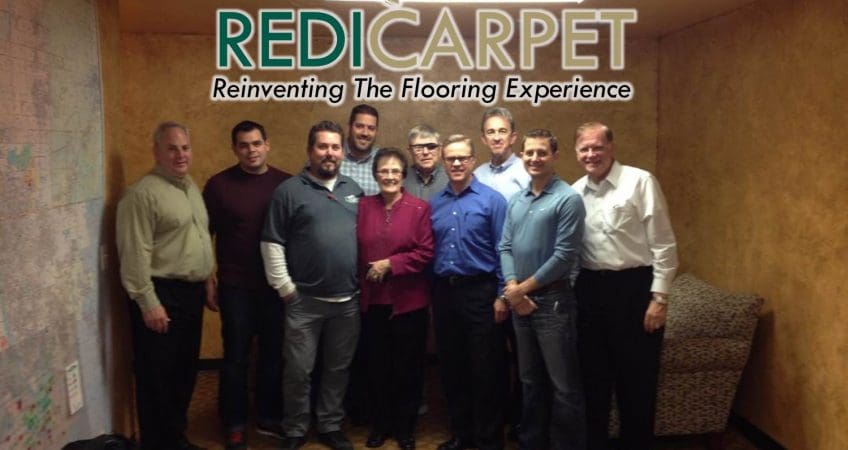 Redi Carpet, the nation's largest exclusive multi-family flooring contractor has acquired Vanco Flooring, LLC, a multi-family flooring contractor with two locations in Moore, Oklahoma and Tulsa, Oklahoma.
The acquisition of Vanco Flooring makes another strong contribution to Redi Carpet's overall growth strategy. "This acquisition represents a tremendous opportunity for Vanco Flooring and Redi Carpet. We continue to grow our company so that we are properly positioned to support all of our customers nationally" states Redi Carpet CEO Greg Waleke. "Vanco Flooring has a great reputation in the industry and a strong customer base. Like Redi Carpet, they have built a culture around excellent customer service."
"We're excited that Redi Carpet will be bringing the best and most innovative products and services to our customers. Their commitment to excellence is unmatched in the industry and we know they will continue to provide the highest level of service to Vanco's customers" states Jim Vanderpool, Vanco Flooring's owner.
"The main benefit is going to be for our customers. The combined businesses help us with greater geographic coverage in the central region of the United States, further enhancing our capabilities. This enables us to deliver better service to our customer base. It's an exciting time and another chance to strengthen our reputation as the top multi-family flooring contractor in the country. We intend to make the most of this opportunity," states Jerry Hosko, President of Redi Carpet.
About Redi Carpet
Redi Carpet was founded in 1981 and is the premier flooring contractor to the multi-family industry. The acquisition will expand Redi Carpet's coverage to 21 cities in 10 states and enable Redi Carpet to offer even better programs nationwide through its affiliation with Multi-Family Solutions, a nationwide group of the best multi-family flooring contractors in the country.